FIRST® Robotics Competition (FRC®)
Career Resources
Assistance in choosing a career and college,
finding internships and scholarships, etc.
Start with the basics - What jobs are out there? What do people really do for a living?
For hundreds of different types of jobs—such as teacher, engineer, scientist, science technician, production worker, electrician—the
U.S. Department of Labor Occupational Outlook Handbook
tells you:
Training and education needed
Earnings
Expected job prospects
What workers do on the job
Working conditions
Resources:
You'll find potential career mentors everywhere around you: teachers, Robotics Team engineers, friends, friends of friends, neighbors, relatives, Local Chamber of Commerce, on and on. Talk to everyone, they all have careers and stories to tell. Treat every association as a career interview where you are interviewing them. There's no better time than NOW to suck information and ideas out of all those careers already surrounding you. Here are some typical questions students ask their career mentors: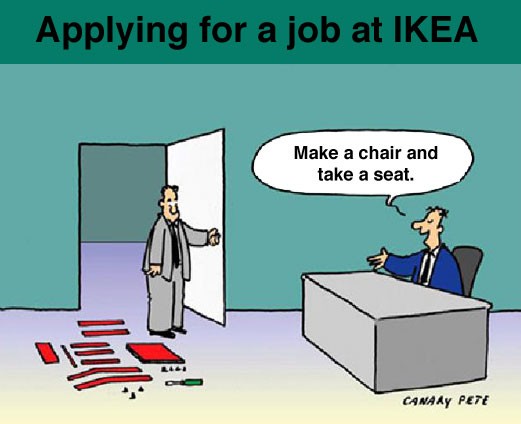 CAREER INTERVIEW QUESTIONS
Things YOU should be asking THEM!
Asking questions demonstrates that you're really interested and engaged, as well as gets you important information that may turn you on or off to the job and company.
What are the duties of your occupation?
Where do you spend your time working?
What tools or equipment do you use on your job?
What hours do you work? Do you work weekends or nights?
What training/skills does your job require?
What subjects did you take in high school that have been the most helpful to you in this occupation?
What educational preparation is required for this occupation beyond high school?
What personal qualities are important in this occupation?
What part-time jobs or volunteer work can I do to help prepare me for this occupation?
What is the salary range for this occupation?
What is included in the fringe benefits package (holidays, vacation, sick leave, insurance coverage, etc.)?
What are the opportunities for advancement? Please explain.
What is the future for this occupation?
What do you like most about your job?
What do you like least about your job?
What do you wish you could change about your job?
How do the different departments in your organization work together?
How is information exchanged between different levels of personnel?
How are meetings conducted and how often?
What types of problems arise and how are they solved?
What type of equipment or technology do you use in your position?
Do you do much traveling - locally, nationwide or internationally?
Do you need to know a foreign language for this career?
How many employees are in your company?
Have you had to get additional training to maintain your position?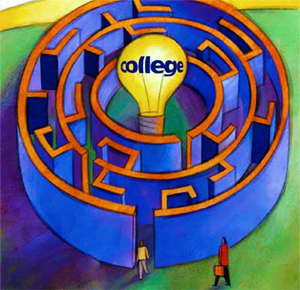 College Admissions
College admissions officers want people who are academically curious and passionate, people who will bring their various talents to the college and share them with others, people who will be good roommates, good mentors, good friends. Colleges do not admit test scores. They admit people.
Academics, the pre-requisite classes required as basic preparation for any particular college, are important for an initial thinning of the masses of applications. Your high school transcripts get you past the first hurdle and on to the second review cycle of the admissions officers. It's important that you have taken the right classes to properly prepare for the course of study you plan to pursue. Your transcript shows if you are capable of doing the work.
For extra-curriculars, colleges look for interests and depth of involvement/dedication to a cause that will mesh with the other students they are considering for admission. Spread yourself too thin and you might come across as shallow, not particularly passionate about any particular thing, searching aimlessly.

Get Microsoft Excel Viewer
Get Microsoft PowerPoint Viewer
Get WinZip