Upcoming Events:
Oct 28, 2017 2:00 PM:
Safe Halloween
Nov 18, 2017 8:00 AM:
Half Hollow Hills West Invitational
Jan 6, 2018 10:00 AM:
Kickoff!
Full event list
FIRST® Robotics Competition (FRC®)
Control System Components
The control system was essentially a radio controlled car system and was not programmable. It had two major components:
Termiflex Controller - The driver controls (by a New Hampshire company)
Micro Controller - The RC-style robot controller
The radios were bypassed by unplugging them and connecting a cable tethering the Driver controls directly to the robot.
FIRST 1993 Control System Manual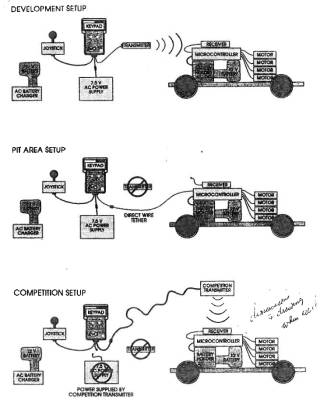 Micro Controller (Robot)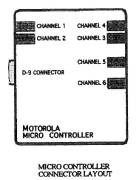 2 channels controlled by the 8-position joystick (not variable) (+x, -x, +y, -y, +x+y, +x-y, -x+y, -x-y, and off)
4 channels controlled by the Termiflex keypad
Termiflex Controller (Driver Controls)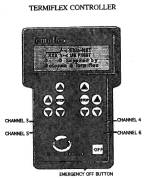 The layout provided connections for:
A simple keypad (forward/reverse/off buttons)
One (1) joystick
A transmitter or direct robot connecting tether wire

Get Microsoft Excel Viewer
Get Microsoft PowerPoint Viewer
Get WinZip