FIRST® Robotics Competition (FRC®)
Prior to 2000 the control system used for the FIRST Robotics Competition (FRC) was loaned to teams and had to be returned at the end of each season. The 1997-1999 systems could be borrowed from FIRST after the season with a security deposit of $1500 giving rise to the first off-season competitions.
This system was a custom design/build by FIRST and upon return from the teams at the end of the season the units were refurbished by FIRST technicians for reuse each season.


Control System Components
The control system was essentially a radio controlled car and had three major components:
Transmitter - It held the driver controls
Receiver - This was the RC-style robot controller
Motorola RNet radio modems - an actual transmitter & a receiver connected to the two components above
The radio modems were bypassed by unplugging them and connecting a cable tethering the Driver controls directly to the robot.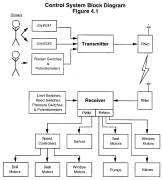 FIRST 1997 Control System Manual
FIRST 1998 Control System Manual
Receiver (Robot Controller)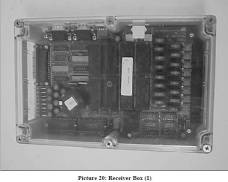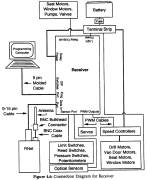 These were the first FRC programmable robot controllers and were built around a Parallax Basic Stamp 2 microprocessor.
The programming language was pBasic.
8 PWM outputs
8 relay outputs
16 switch + 2 analog inputs via Sensor Port
16 transmitter switch inputs via RNet radio modem
8 transmitter analog inputs via RNet radio modem
Two switch selectable programs - default and user
RXSLAVE.BS2 - FIRST 1997-1999 Basic Stamp 2 Program
Transmitter (Driver Controls)
The layout provided connections for:
Two (2) joystick gameport connections used with CH Flightsticks
A radio modem/tether port
Sixteen (16) switch inputs via Auxiliary Input port
Two (2) analog inputs via Auxiliary Input port
Some of the Auxiliary inputs are shared with the 2-button joystick inputs. The joystick buttons can be disabled by DIP switches.

Get Microsoft Excel Viewer
Get Microsoft PowerPoint Viewer
Get WinZip